ABOVE AND BELOW GROUND PIPE, TANK AND MACHINE GUARDING INSULATION FOR THE MINING INDUSTRY
DURABLE, REUSABLE DRAGON JACKET INSULATION PRODUCTS – ENGINEERED TO WITHSTAND EXTREME WEATHER & OPERATIONAL CONDITIONS
For tough industries, where insulation failure is not an option, those in the know rely on Dragon Jacket products. Dragon Jacket valve, fitting, pipe and tank insulation is tough, reliable, and reusable. Designed for efficiency and safety, our products withstand extreme temperatures, removal and reinstallation, and frequent inspection without breaking down from moisture exposure, oil exposure or temperature fluctuations. Dragon Jacket insulation will not absorb oil or other fluids, mitigating the risk of insulation-based fire, and our patented, fully encapsulated system will not compromise the integrity of carbon- or stainless-steel systems.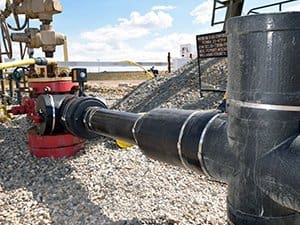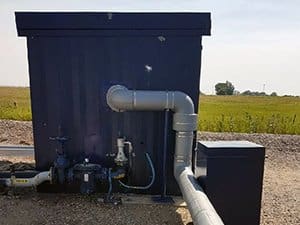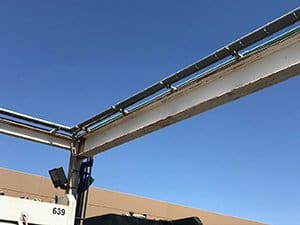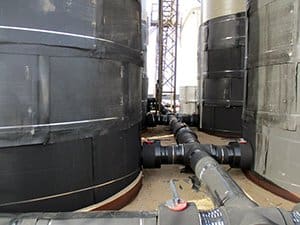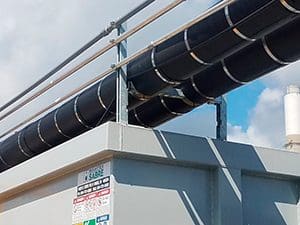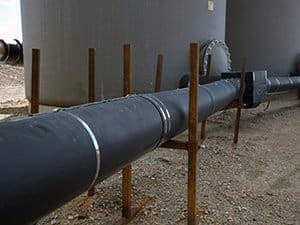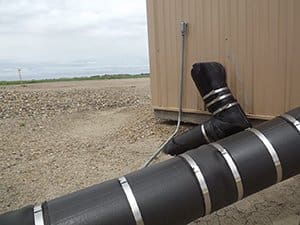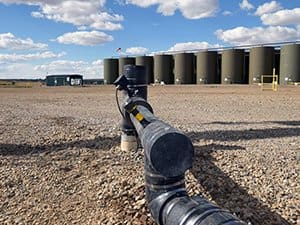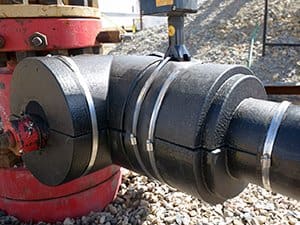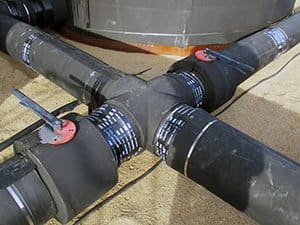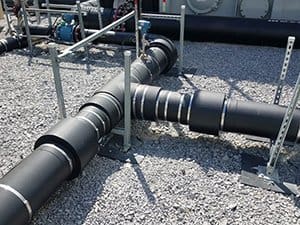 THE DRAGON JACKET DIFFERENCE
FROM WATER TANKS AND PIPES TO MACHINE GUARDING, THE MINING INDUSTRY RELIES ON DRAGON JACKET!
Fiberglass and cladding insulation break down quickly in above and below ground operating environments. Standard insulation does NOT provide the 100% waterproof and CUI resistance the industry requires. Meanwhile, when system inspections or repairs require insulation removal, traditional insulation must then be replaced, resulting in operational downtime, disposal fees, and reinstallation costs. Dragon Jacket meets the needs of the mining industry head on, with a product that is built to be efficient, long-lasting, and safe.
Download the One Sheet

100% WATERPROOF & OIL-PROOF
For Extreme Operating Environments
MITIGATES CUI
No Corrosion Under Insulation
THERMAL STABILITY
Energy, Process & Cost Efficiency

FAST & EASY INSTALLATION
Using Standard Tools & Personnel

DURABLE & REUSABLE
20+ Year Lifespan

BUILT-IN PEST CONTROL
100% Encapsulated & Impenetrable
ONE & DONE
With Dragon Jacket there is no additional cladding required. Simply secure the insulation with metal bands or zip ties depending on the application and call it a day.
Download the One Sheet
98% of insulation failures are moisture-related. That's why Dragon Jacket pipe and tank insulation products are engineered to keep water out, even if the insulation material is cut and the foam core is exposed. Dragon Jacket's static R-value maintains the thermal stability for processes operating above and below ambient temperature.
Choose Dragon Jacket Insulation to:
Mitigate energy loss, lower energy costs, and reduce greenhouse gas emissions.
Provide freeze protection for piping and stabilize process controls against temperature fluctuations. As a mining equipment guarding product, Dragon Jacket decreases ambient heat loss for efficient exhaust burning and the protection of sensitive cables and sensors.
Minimize safety hazards by reducing fire risk and exposure to hot piping surfaces and uncovered exhaust and engine components.
STATIC R-VALUE
12.53 Per 2 Inches
STATIC K-FACTOR
0.174 BTU-IN/HR-FT2-F
OPERATING TEMPERATURE RANGE
-60˚F to +350˚F
DEPENDING ON COATING
TIME IS MONEY – THAT'S WHY WHEN WE SAY EASY TO INSTALL, WE MEAN IT!
Dragon Jacket products install an average of 16-times faster than our competitors. Plus, our insulation is easy to remove and re-installs in minutes using standard tools and onsite personnel. This reduces inspection times and gets production lines up and running faster.
Dragon Jacket products are durable, reusable and long-lasting. Impact and weather-resistant, with a 20+ year life expectancy, our patented process combines insulation foam and coating for a 100% water and oil-proof encapsulation that will never fail due to moisture absorption.
Interested in speaking with a Dragon Jacket consultant?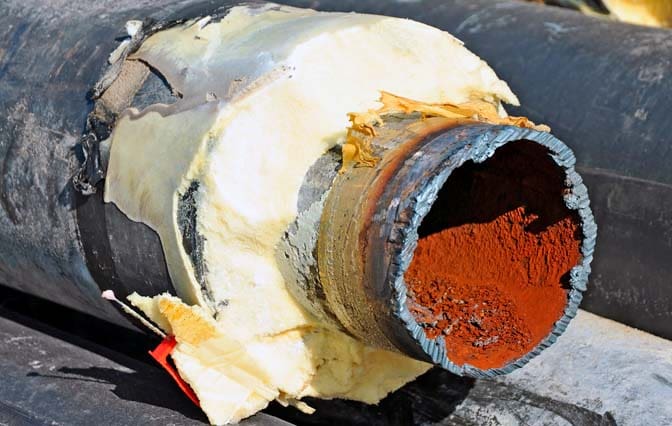 Dragon Jacket protects piping, tanks, and mining machinery from rust and corrosion better than any other product on the market today. Eliminating insulation-caused CUI helps minimize safety hazards by reducing team exposure to hot and cold surfaces and surprise leaks and spills brought on by hidden pipe corrosion or tank failure.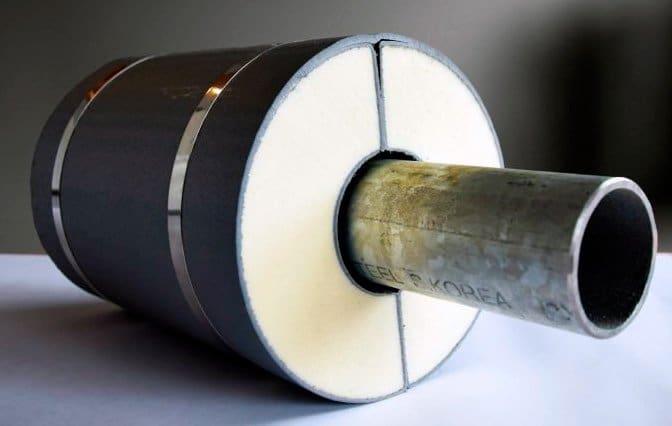 The presence of vermin and insects including mice, small rodents, or larvae is a health and safety issue that adds unnecessary risk to daily mining operations. Unlike fiberglass, wool or other traditional insulation products, Dragon Jacket's 100% encapsulated system is impenetrable, and the foam core is an inhospitable nesting environment.
DRAGON JACKET'S INDOOR/OUTDOOR PIPE INSULATION IS DESIGNED TO PROTECT YOUR CRITICAL INFRASTRUCTURE IN EXTREME CONDITIONS
Find out more about how Dragon Jacket products hold up in real-world applications.
FEATURED PROJECTS
COMPARE DRAGON JACKET TO OTHER INSULATION OPTIONS
| | | | |
| --- | --- | --- | --- |
| | Dragon Jacket Insulation™ | Polyiso Fabricated Panel System | Fiberglass & Cladding |
| Waterproof | ✔ | ✘ | ✘ |
| CUI Resistant | ✔ | ✘ | ✘ |
| 95+ MPH Wind Resistant | ✔ | ✔ | ✘ |
| Extended 20+ Year Life | ✔ | ✔ | ✘ |
| Impact Resistant | ✔ | ✘ | ✘ |
| Uninstall, Inspect, Re-Install | ✔ | ✘ | ✘ |