INSULATION FEATURES & BENEFITS
DRAGON JACKET INDOOR/OUTDOOR PIPE & TANK INSULATION IS ENGINEERED TO WITHSTAND EXTREME WEATHER & OPERATIONAL CONDITIONS
Dragon Jacket valve, fitting, tank and pipe protection products are durable, reusable, and long-lasting. Impact and weather-resistant, with a 20+ year life expectancy, our patented process combines insulation foam and coating for a 100% waterproof encapsulation that will never fail due to moisture absorption.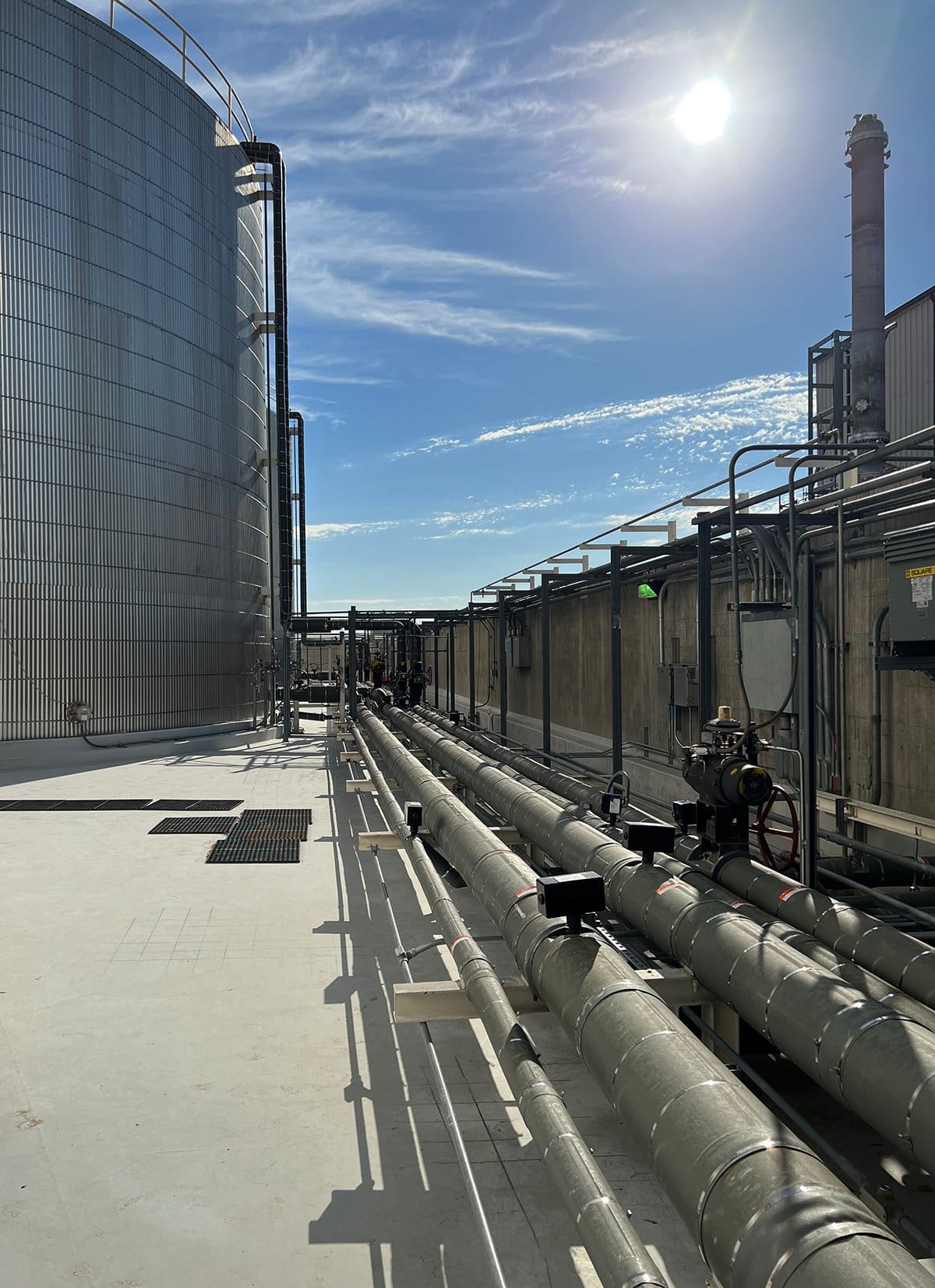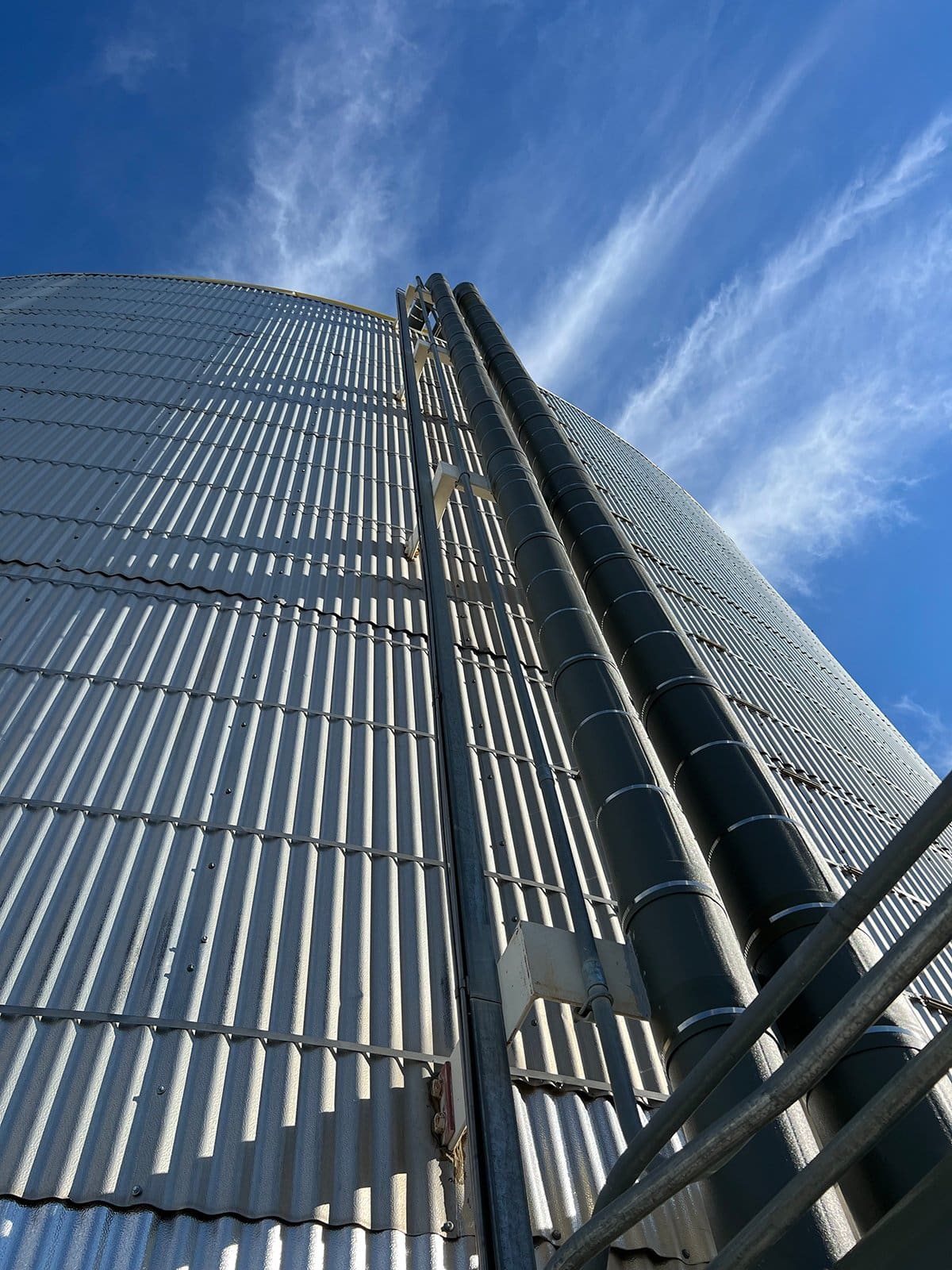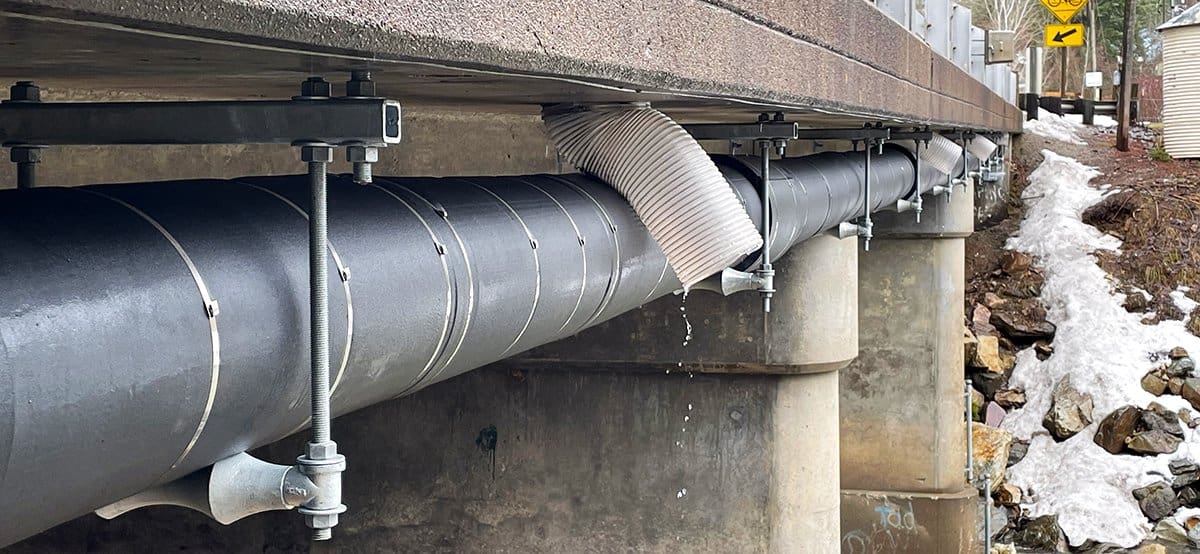 FULLY ENCAPSULATED, CHEMICAL RESISTANT, EASY TO USE
Dragon Jacket's insulation is made from closed-cell foam fully encapsulated by 100% polyurea
Engineered with a durable, rigid, seamless outer barrier that is highly resistant to many petroleum-based chemicals, hydrocarbons, and other caustic substances.
Early component leak detection capabilities allow for easy issue identification.
In the event of a leak, the small opening along the insulation's drip edge allows for moisture to escape without pulling heat away from the operating system or requiring the need to fully remove and replace the insulation.
After the leak is repaired, the insulation can be wiped clean and quickly re-installed.
Energy

Time

Operational

Cost
Efficiency
THE DRAGON JACKET DIFFERENCE
Insulation that is Safe, Fast and Easy to Install
Dragon Jacket products install an average of 16 times faster than our competitors'. Dragon Jacket insulation significantly reduces the costs and risks associated with replacement and downtime from maintenance, inspections and product disposal.
Our fully encapsulated closed-cell foam insulation products minimize safety hazards by reducing team exposure to hot and cold surfaces during daily operations and maintenance. Meanwhile, our easy installation only requires standard tools completed by onsite personnel. This ease of use minimizes production interruptions and makes the entire inspection and repair process more time and cost-efficient.
With Dragon Jacket, there is no additional cladding required. Simply secure the insulation with metal bands or zip ties, depending on the application, and call it a day.
Watch the Video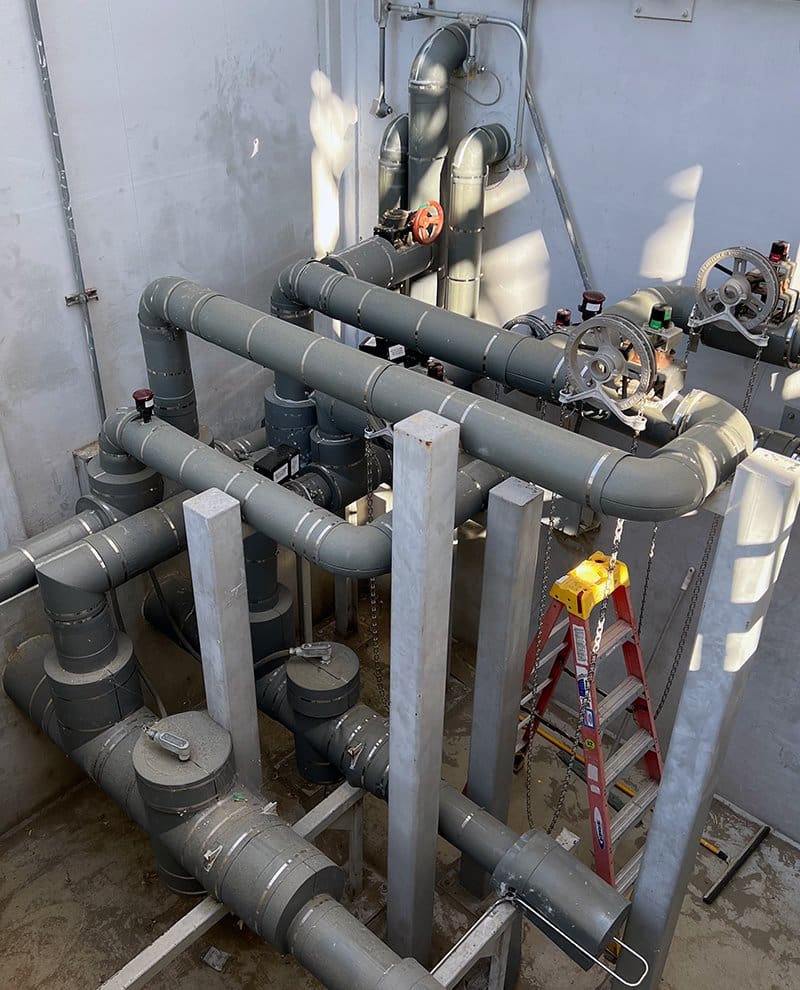 E90SR | E90LR – SHORT & LONG RADIUS 90 DEGREE ELBOWS
E90SR | E90LR – SHORT & LONG RADIUS 90 DEGREE ELBOWS
E90SP – SHORT RADIUS (STOVEPIPE) 90 DEGREE ELBOWS
North Dakota Oilfield Tested
Field Tested In the Harshest Conditions
Dragon Jacket stands up to weather, chemicals, removal, and reinstallation year after year. The combination of Dragon Jacket's durability, re-usability, waterproof technology, chemical resistance, and thermal stability is unmatched in the insulation market today.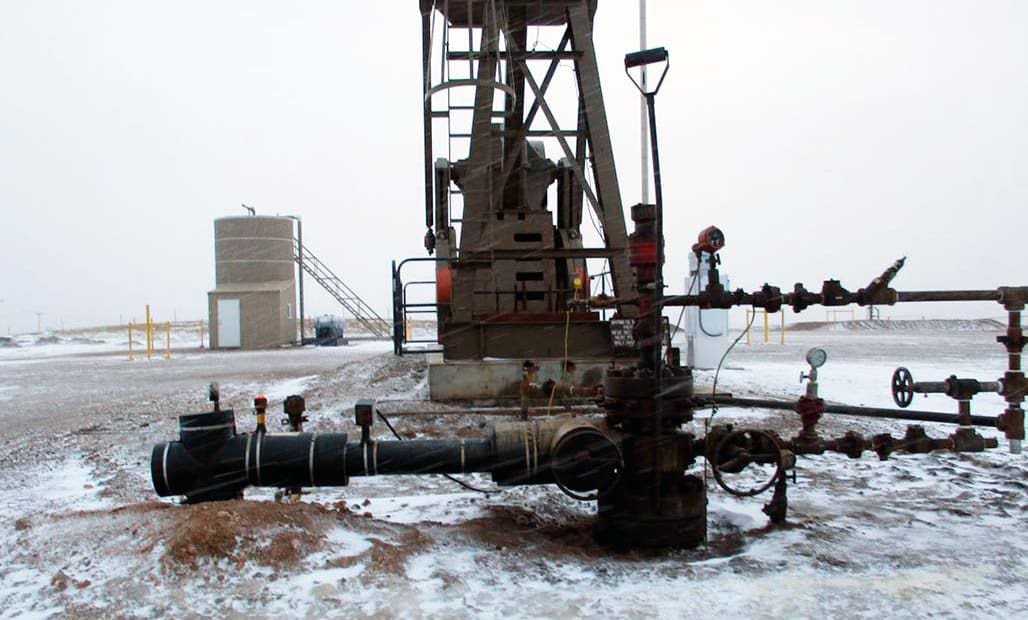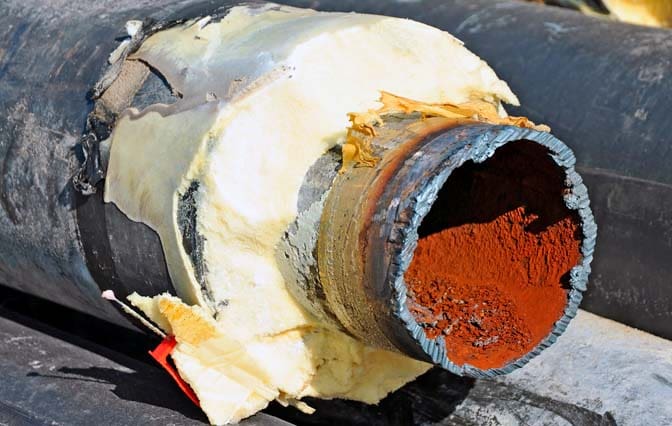 Solves Problems Without Creating New Ones
Protects Against CUI
Dragon Jacket protects piping and tanks from rust and corrosion better than any other product on the market today. Eliminating insulation-caused CUI helps minimize safety hazards by reducing team exposure to hot and cold surfaces and surprise leaks and spills brought on by hidden pipe corrosion or tank failure.
Save money. Save energy. Save product. Save your equipment from CUI, freezing and operational downtime.
SAVE THE DAY!
Oil and Chemical Resistant
No Corrosion Under Insulation
Energy, Process & Cost Efficiency
Using Standard Tools & Personnel
100% Encapsulated & Impenetrable
Our Static R-value Maintains Thermal Stability for Heat Trace Systems & Processes Operating Above & Below Ambient Temperatures
Dragon Jacket Insulation Products Work Hard, So You Don't Have to
Maintaining a static R-value increases operator control of process temperatures, enhancing facility production capacities. Choose Dragon Jacket Insulation to:
Mitigate heat transfer & energy loss, lower energy costs, and reduce greenhouse gas emissions.
Stabilize process controls against temperature fluctuations, which can contribute to degradation and expensive quality control issues.
Withstand moisture-caused substrate expansion and contraction.
Protect heat trace systems from thermal inconsistencies with a consistent, steady R-value, even when used with complex shapes.
Find Out More About Our Heat Trace Compatibility
STATIC R-VALUE
12.53 PER 2 INCHES
OPERATING TEMPERATURE RANGE
-60ºF to + 350ºF
-51ºC to +176ºC
STATIC K-FACTOR
0.174 BTU-IN/HR-FTº-F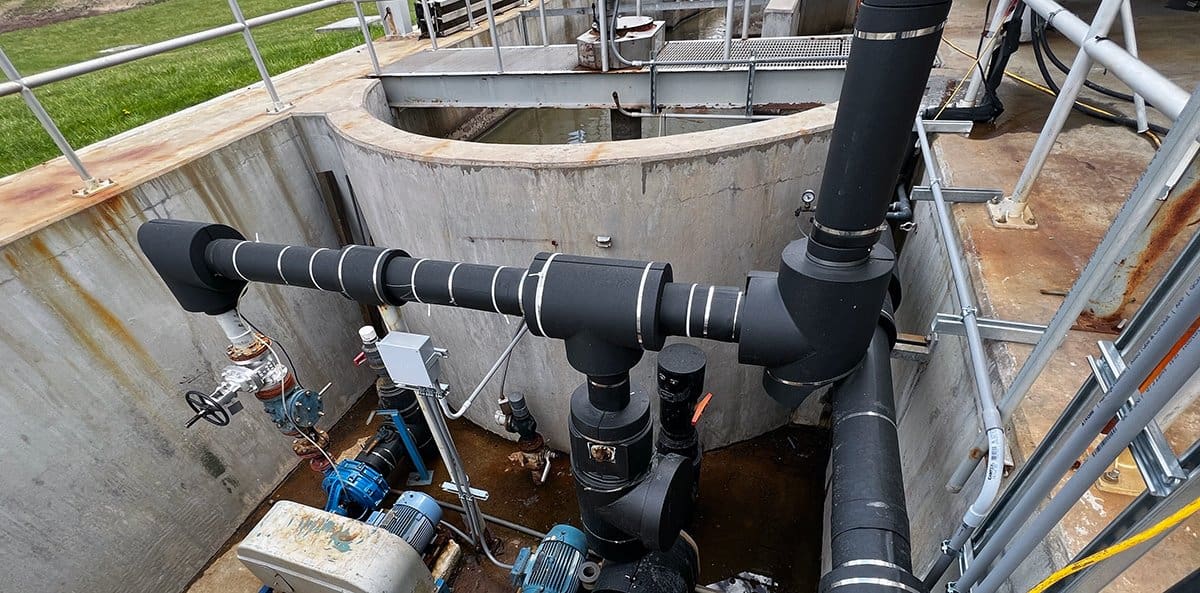 Dragon Jacket Pipe & Tank Insulation
DESIGNED TO PROTECT YOUR CRITICAL INFRASTRUCTURE IN EXTREME CONDITIONS
But don't just take our word for it. Find out more about how Dragon Jacket products hold up in industries from food production to bridges, oil and gas, chemical, and mining. Get real-world examples of successful product applications in our Featured Project Section.
COMPARE DRAGON JACKET TO OTHER INSULATION OPTIONS
| | | | |
| --- | --- | --- | --- |
| | Dragon Jacket Insulation™ | Polyiso Fabricated Panel System | Fiberglass & Cladding |
| Waterproof | ✔ | ✘ | ✘ |
| CUI Resistant | ✔ | ✘ | ✘ |
| 95+ MPH Wind Resistant | ✔ | ✔ | ✘ |
| Extended 20+ Year Life | ✔ | ✔ | ✘ |
| Impact Resistant | ✔ | ✘ | ✘ |
| Uninstall, Inspect, Re-Install | ✔ | ✘ | ✘ |
DRAGON JACKET INSULATION IS BACKED BY A 5-YEAR LIMITED PRODUCT WARRANTY
We guarantee that Dragon Jacket products will perform as specified and be free from defects in materials and workmanship when used and installed as directed for a minimum of 5-years from date of product delivery, or we will cover full product replacement costs. See full warranty guidelines here: