SoCal Gas Selects Dragon Jacket Insulation for Pipe and Fitting System at Los Angeles Facility
Project Type:

Pipe, Fitting, Tank and Vessel Insulation
Industry:

Oil & Gas
Location:

Los Angeles, CA
Project Partners:

SoCal Gas, Irex Contracting Group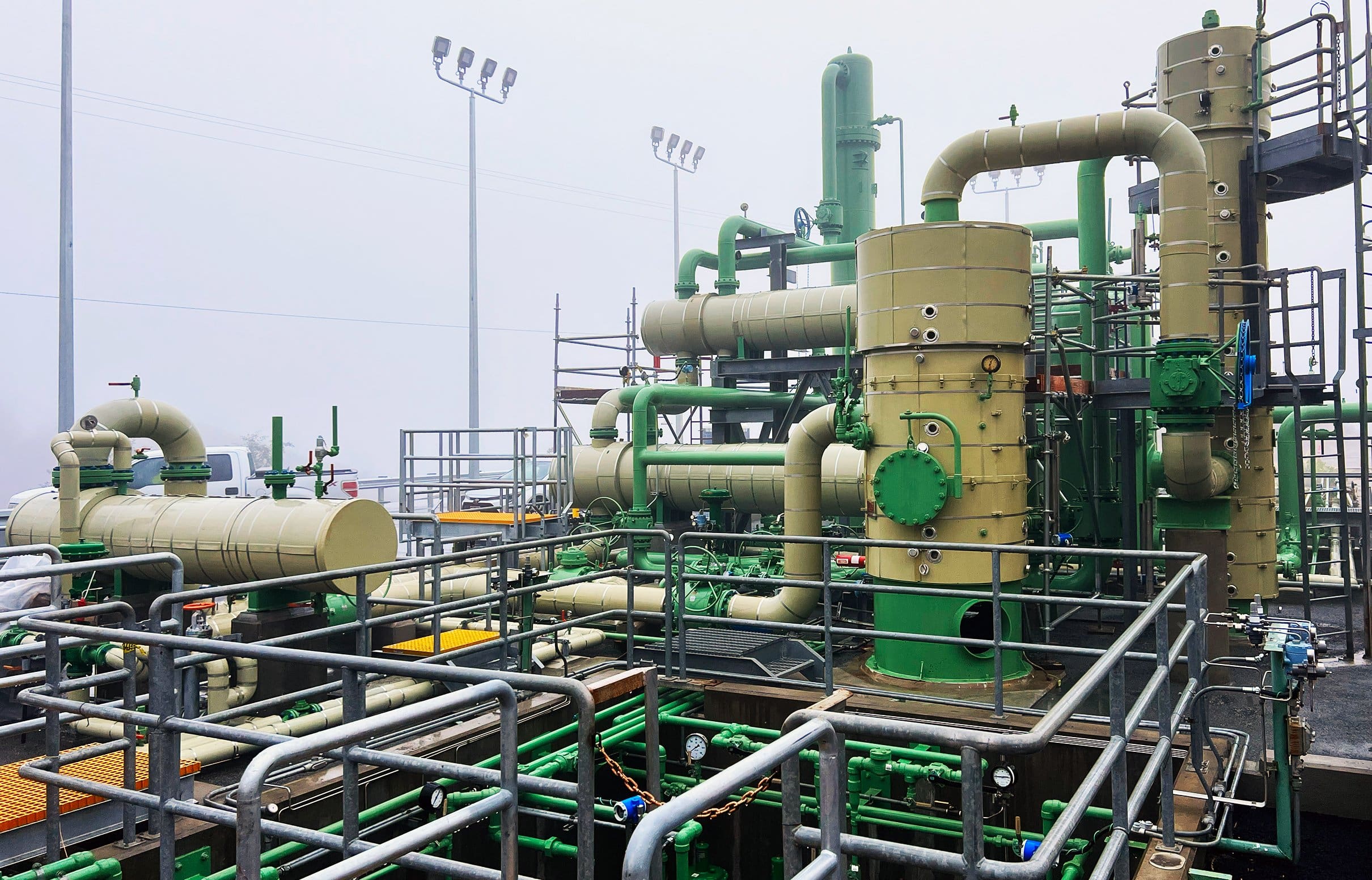 Featured Project – SoCal Gas Pipe, Fitting, Tank & Vessel Insulation
Project Scope:
Insulation for Complex Pipeline System
Custom Parts Created Using 3D CAD Modeling
Pipeline Consisted of Various Sizes, Shapes, Diameters, and Curvatures
Project Scope:
Completed on time and within budget.
Pipeline system protected from CUI.
Eliminated damage caused by frequent foot traffic.
Reduced maintenance costs associated with frequent replacement and repairs.
Reduced energy costs associated with inconsistent/poor R-value.
SoCal Gas needed an insulation solution to protect the pipes, fittings, tanks and vessels on an expansion at one of its Los Angeles area gas dehydration facilities. They needed insulation that provided better protection than the existing fiberglass and tin system that was repeatedly failing under the compression caused by regular foot traffic. The recurring damage resulted in denigrated insulation R-value and widespread pipeline CUI, as well as costly repairs and maintenance.
Using app-enabled 3D scanning technology, Dragon Jacket scanned the more complex aspects of the pipeline and fittings and engineered custom insulation parts of various sizes, lengths and curvatures. The project consisted of straights, elbows, tees and ultra-wide diameter wraps for vessels that featured numerous custom openings for vents, gauges, levers, and nameplates. The ease of installation provided by Dragon Jacket's fully encapsulated insulation ensured that the project was completed quickly and without the need for specialized knowledge or tools.
Download the One Sheet